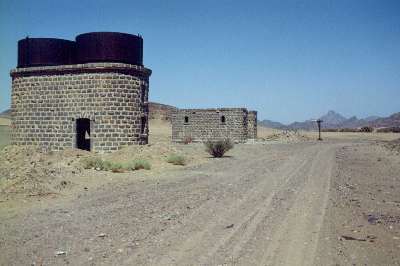 Hedia, Hediyye, Hadiyah, Hadiya.
Marshalling station, 2 small forts (15 and 25 men),
water tower double tank, 2 water supplies, triangular rails for shunting.
One complete train on its side with Locomotive No.17 KRAUSS 1904/5238, one upright train with several open and closed carriages.
N 25.32'42 E 038.44'30. km 1144. altitude 400 m.